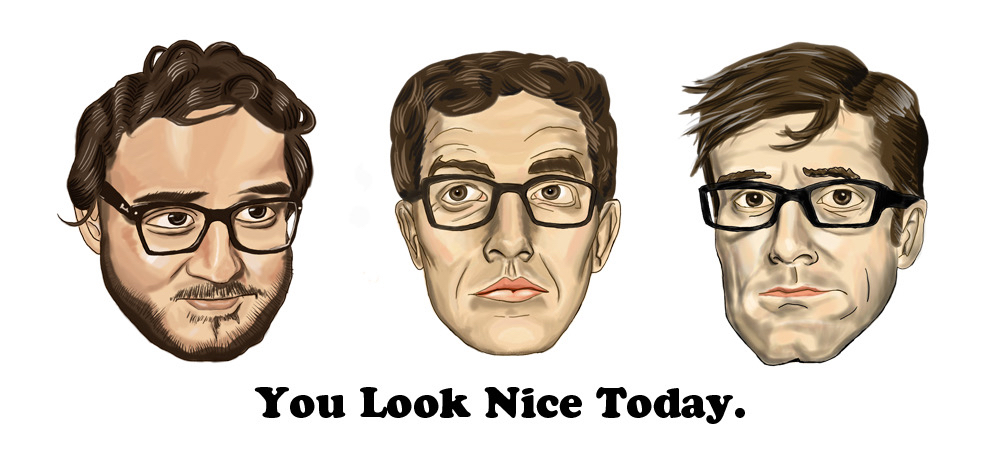 Back when Twitter was still fun and didn't hurt, your hosts met on the site and decided they should make a podcast. About, of all things, Twitter. This was a bad idea and, shockingly, it went precisely nowhere.
But, all the other stuff wasn't too bad, considering, and You Look Nice Today hit iPods, Zunes, and the filthy Dell laptops of untold data-entry workers in April of 2008. With it came an odd new pocket universe of shuriken, baby butlers, men's fashion innovations, Estelle Getty, and an international dance craze known as "The Fishstick."
You Look Nice Today was not the first "Three White Guys Making Poop Jokes" podcast, but it is inarguably one of the most sporadically released.
The new project for these boys is called California King, and we hope you'll give it a try.
(Banner art by Mason Sklar)
California King on social media